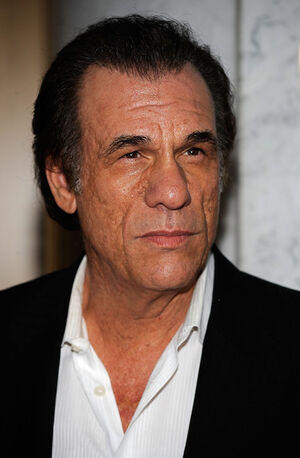 Robert John Davi is an American actor, singer, writer, and director. Over the course of his acting career he has performed in more than 130 films. He is best known for his roles as Franz Sanchez in the James Bond movie Licence to Kill, F.B.I. agent, Bailey Malone in Profiler, F.B.I. Special Agent Johnson in Die Hard, Jack Fratelli in The Goonies, Hans Zarba in Son of the Pink Panther and Al Torres in Showgirls. Davi is professional trained as a singer and launched his singing career in 2011.
Batman: Guardian of Gotham Role
Edit
Ad blocker interference detected!
Wikia is a free-to-use site that makes money from advertising. We have a modified experience for viewers using ad blockers

Wikia is not accessible if you've made further modifications. Remove the custom ad blocker rule(s) and the page will load as expected.