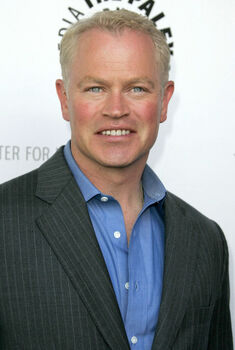 Neal P. McDonough is an American film, television and voice actor. He is known for his roles in Band of Brothers, Boomtown, Desperate Housewives, Walking Tall, RED 2, The Marine 3: Homefront and Captain America: The First Avenger. 
Batman: Guardian of Gotham Role
Edit
Neal McDonough was chosen to play Bruce Wayne because of his portrayal of Bruce Banner in the 1996 Incredible Hulk animated series. The producers wanted him to use the same voice he used to play Banner.
Neal McDonough does not voice Batman.
Ad blocker interference detected!
Wikia is a free-to-use site that makes money from advertising. We have a modified experience for viewers using ad blockers

Wikia is not accessible if you've made further modifications. Remove the custom ad blocker rule(s) and the page will load as expected.