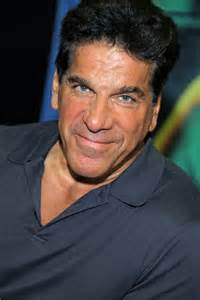 Louis Jude "Lou" Ferrigno is an American actor, fitness trainer, and retired professional bodybuilder. He is best known for his role as Hulk in the live action series The Incredible Hulk and has reprised his role in various cartoon series, video games and movies.
Batman: Guardian of Gotham Role
Edit
Ad blocker interference detected!
Wikia is a free-to-use site that makes money from advertising. We have a modified experience for viewers using ad blockers

Wikia is not accessible if you've made further modifications. Remove the custom ad blocker rule(s) and the page will load as expected.