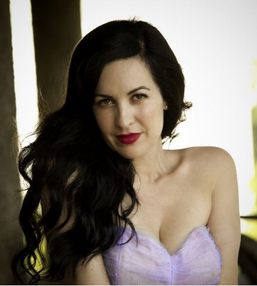 Erin Grey Van Oosbree (known professionally as Grey DeLisle) is an American actress. She is best known for her roles as Vicky from The Fairly OddParents, Mandy from The Grim Adventures of Billy & Mandy, Daphne Blake from the Scooby-Doo franchise, and Azula from Avatar: The Last Airbender.
Batman: Guardian of Gotham Role
Edit
Ad blocker interference detected!
Wikia is a free-to-use site that makes money from advertising. We have a modified experience for viewers using ad blockers

Wikia is not accessible if you've made further modifications. Remove the custom ad blocker rule(s) and the page will load as expected.